Who We Are
HomeServe USA is an independent provider of home repair service solutions. For over a decade, we have helped homeowners protect against the expense and inconvenience of water, sewer, electrical, heating, and cooling home emergencies by managing affordable coverage, and offering a quality service.
HomeServe serves more than 4 million homeowners in the U.S. and Canada, and has an A+ rating with the Better Business Bureau. HomeServe dedicates itself to being a customer-focused company providing best-in-class emergency repair services through leading utility partners, municipalities and directly to consumers.
HomeServe USA has been serving customers in North America since 2003.
We offer services with more than 600 municipal, utility and association partners in the U.S. and Canada.
We provide service to over 4 million customers, with more than 5.6 million contracts in the US.
HomeServe USA is the North American arm of HomeServe PLC, a London Stock Exchange listed company in the top 200 UK companies by market capitalization.
What We Do
Plans from HomeServe help protect homeowners from the high cost and hassle of covered emergency home repairs with repair service plans that cover parts and labor to repair critical electrical, gas, heating, cooling, and water systems.
These affordable plans provide repair service in an emergency through our 24/7 repair hotline by local, licensed, and insured technicians and come with a one-year guarantee* on all covered repairs.
Many homeowners are unaware of what their responsibilities are regarding the maintenance and repair of their water and sewer laterals. For example, many homeowners assume their local utility covers the water pipe that runs from the street to their home.
Typically, this is not the case. If a service line breaks the homeowner is responsible for the repairs, which could range from $3,000 to $10,000 or more.
According to a 2018 CNN Money article, only 39% of Americans say they would be able to pay for a $1,000 unplanned expense - such as unexpected home repair.
*Surge plans have 90 day guarantee.
Customer Promise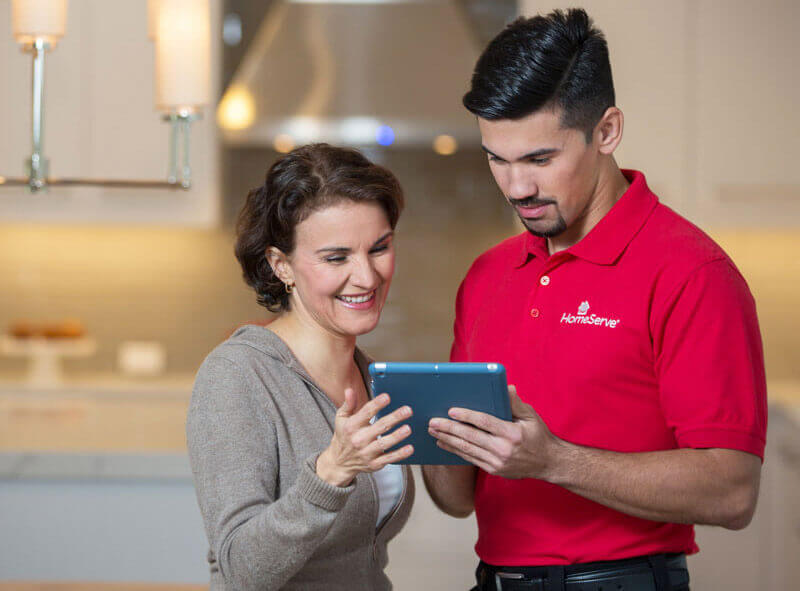 Before a customer joins, we'll make it clear what they're buying and what it will do for them.
When a customer joins, we'll tell them how much they're paying, what that buys for them, and how to make a claim.
When a customer becomes a member, we'll make life easy for them.
When a customer makes a claim, we'll solve their problem quickly and easily—their emergency is our emergency.
If a customer is not happy, we'll listen, apologize, and make things right wherever we can, as soon as we can.
Vision, Mission, Values
In the 15 years we've been serving customers in the US and Canada, our vision, mission and values have remained intact. We remain committed to our customers, and strive to provide complete satisfaction.
To be the first place people turn to for home emergencies and repairs.
To free our customers from the worry and inconvenience of home emergency repairs.
To be the first place people turn to for home repairs.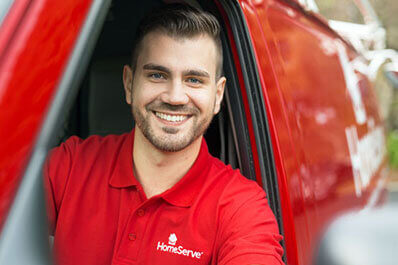 Our satisfied customers say:
We turned our central air on for the first time. It was not working properly. Called HomeServe and a technician was at our house within 3 hours and fixed the central air. Very impressed with this service!

Interior Plumbing & Drainage Customer

Fast service. End of the week, late Friday, I experienced a sewer back-up into the house. I was able to get service within hours even though it was a holiday weekend. Live people answered right away and addressed the problem professionally and quickly. I would highly recommend HomeServe for this coverage.

Sewer Septic Line Customer

The service people arrived on time, took care of the problem and left the place clean. Excellent Services. Extremely happy that I had the service contract.

Sewer Septic Line Customer

The plumber was courteous and very professional. Also, he arrived very quickly after I called HomeServe. The repair job was totally hassle-free.

Interior Plumbing & Drainage Customer

Excellent services and fast response, the repairman came within an hour and got the main sewer line unclogged. Cannot be happier. Thank you HomeServe!

Exterior Sewer/Septic Line Customer
Our History and Journey
HomeServe was founded in the United Kingdom in 1993 by our Global Chief Executive, Richard Harpin.
The home emergency business grew quickly; within 10 years, Doméo was launched in France, Reparalia was launched in Spain and HomeServe USA was launched in North America.
As the global need for home emergency repair solutions continues to grow, our operations continue to expand into new countries.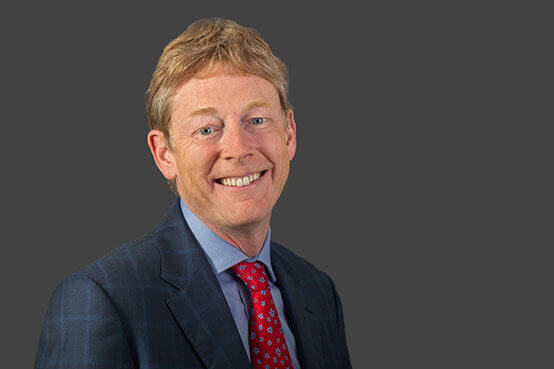 Leadership Team
Meet the people who drive the HomeServe mission.
Corporate Social Responsibility
At HomeServe USA, corporate and social responsibility is a core component of our culture upon which we have a rich history of giving back to the communities in which we live and work.
Supplementing our corporate efforts we constantly look for ways to support our communities and encourage our employees across North America to contribute in any way they can.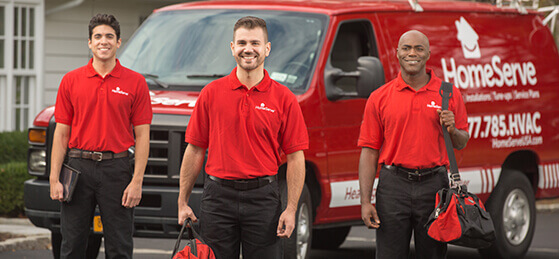 Global Locations
North America

HomeServe USA
601 Merritt 7
6th Floor
Norwalk,
CT 06851,
USA

7134 Lee Hwy
Chattanooga,
TN 37421,
USA

Service Line Warranties of America
4000 Town Center Boulevard,
Suite 400
Canonsburg, PA 15317
Tel: 866-922-9006

United Kingdom

HomeServe PLC and Membership
Cable Drive
Walsall WS2 7BN
Tel: +44 (0) 1922 659700
www.homeserve.com

HomeServe Claims Management
Fulwood Park
Fulwood
Preston
PR2 9NZ
Tel: +44 (0) 1772 758758

HomeServe Plumbing and Drainage
Unit 20
Cherwell Business Village
Southam Road, Banbury
Oxfordshire OX16 2SP
Tel: +44 (0) 1295 755535

Continental Europe

France
Homeserve 20 Rue
Edouard Rochet 69008
Lyon
www.homeserve.fr

Spain
Reparalia
Camino del Cerro de los Gamos 1 – Edif.6
Parque Empresarial Cerro de los Gamos
28224 Pozuelo de Alarcon
Madrid
www.homeserve.es