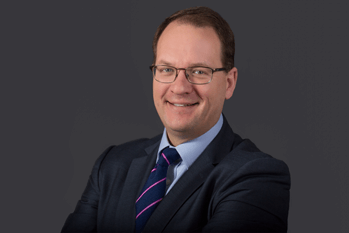 Tom Rusin
CEO HomeServe North America
North American Board Chairman
Tom Rusin was re-appointed to lead the North American business in August 2020 in addition to serving as Global CEO of HomeServe's Membership business since April 2018. He relinquished this global role in March 2021 to focus full time on the North American business which is now the largest division in HomeServe globally with oversight of both Membership and HVAC business segments. Tom also serves as an Executive Director on the HomeServe PLC Board. Tom joined HomeServe USA as CEO July 2011.
Prior to joining HomeServe, Tom served as the President and Chief Executive Officer of Affinion Group North America, from June 2007 to June 2010, after holding various positions there since 1999. Tom has over 25 years' experience managing branded consumer engagement and loyalty programs.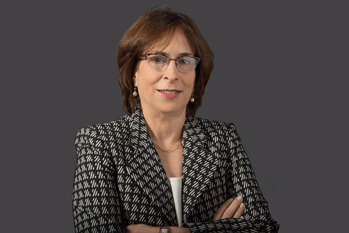 Hilary Glassman
General Counsel
North American Board Secretary
Hilary Glassman was appointed General Counsel of HomeServe USA in March 2013. Hilary has responsibility for all legal and compliance matters affecting the company. Prior to joining HomeServe, Hilary served as the Senior Vice President, General Counsel and Corporate Secretary of Citadel Broadcasting Company, a publicly traded radio broadcasting company. Prior to Citadel, Hilary was Senior Vice President, General Counsel and Corporate Secretary of Frontier Communications Corporation, a publicly traded communications company. Hilary began her career at Weil, Gotshal & Manges (an international law firm) and has over 25 years of legal experience representing companies in most aspects of the law, including marketing reviews, employment, mergers and acquisitions, financing and public company compliance issues. Hilary also has significant experience in corporate governance matters.
Hilary holds a Bachelor of Science degree in Accounting from The Stern School of Business Undergraduate College at New York University and a Juris Doctorate from New York University School of Law.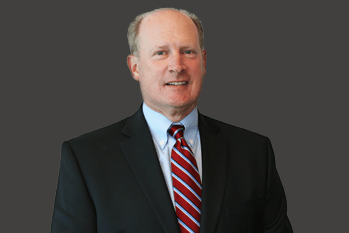 Rich Gannon
Chief Financial Officer
North American Board Member
Rich Gannon is the Chief Financial Officer of HomeServe USA and joined the organization in August 2015.  He is responsible for the finance function and oversees Accounting, M&A, Financial Planning & Analysis, Sourcing, Tax and Financial Systems operations.  Rich brings an extensive record of professional accomplishments and a unique blend of experience, having successfully led both the Operations and Finance divisions for well-known and dynamic organizations. Most recently Rich was the Chief Operating Officer for Consumer Reports and for the ten years prior to that, served as their Chief Financial Officer.  Before joining Consumer Reports in 2003, Rich was a senior executive with Gartner Inc. where he held senior executive positions as their Chief Operating Officer for Research & Advisory Services, North America Chief Financial Officer and Corporate Controller.
Rich is a CPA and honed his accounting and reporting skills at PriceWaterhouseCoopers.  Rich graduated from the University of Connecticut.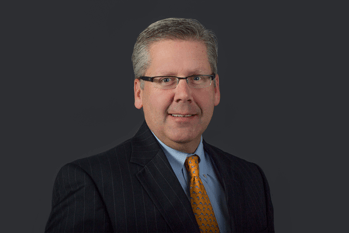 Michael Rauscher
Chief Relationship Officer
North American Board Member
Michael Rauscher, Chief Relationship Officer, joined HomeServe USA December 2008 and served as Chief Marketing Officer for seven years, after which he assumed the role of Chief Relationship Officer with responsibility for Management of all US water, energy and municipal partnerships. In this capacity he is responsible for partner retention, program profitability, sales-through-service/IVR channels, new partner launches and securing organic growth opportunities. In 2019, Mike added back his CMO responsibilities for direct marketing including strategy and optimization, creative development, database marketing and customer retention, now managing both the relationship and direct marketing aspects of the business.
He brings more than 30 years of experience in the marketing of affinity branded membership clubs and insurance programs. Prior to joining HomeServe, he most recently served as Executive Vice President of Marketing Services for Affinion Group. Prior to that he served as President of Benefits Consultants, Inc. a direct marketer of consumer insurance products.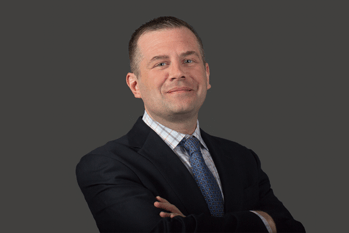 Michael Backus
Chief Sales Officer
North American Board Member
Michael Backus serves as Chief Sales Officer, leading all business development efforts in the water and energy utility sectors, and has oversight of the Canadian business, Real Estate, Product Development and Public Relations. He has been with HomeServe since April 2007. Previously at HomeServe, Mike ran Account Management, with responsibility for HomeServe's utility partnerships. He has also had overall responsibility for our internal contact center operations, which included Inbound Sales, Customer Service, and Service Delivery teams as well as all supporting functions, including workforce management, training and quality, as well as customer experience.
Prior to HomeServe,  Mike has held management roles in leading call center, account management, and sales teams in a variety of industries for companies such as MBNA, TeleTech, and HSBC.  Mike has a Bachelor's of Arts degree in Economics from Rutgers University.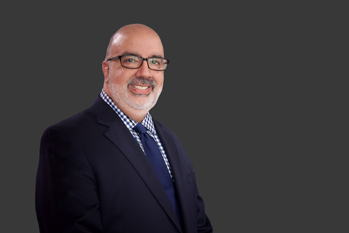 Fred Rodriguez
Chief Information and Transformation Officer
North American Board Member
Fred Rodriguez was appointed Chief Information and Transformation Officer of HomeServe North America in July 2021 with the primary responsibility of leading our Information Technology, Project Management Office, Business Operations and Business Continuity functions. Prior to assuming this role, Fred served in a number of roles including Chief Operating Officer, Chief Information Officer, Chief Transformation Officer and Executive Vice President, Business Operations since joining the company in May 2015.
Fred brings over 25 years of experience in Operations, Information Technology, and Payment Processing.  Prior to HomeServe Fred was EVP, Operations at Affinion Group where he led the Operations team focused on analyzing existing operations, building and implementing new strategies, processes, and technologies that improved productivity, customer satisfaction and efficiency.  Fred has also volunteered over 20  years for a non-profit organization focused on educating payment professionals.  As a current Eagle Board Member, he works closely with the merchant board members, card associations, and key payment vendors to shape the educational content for those merchants that attend the annual forum.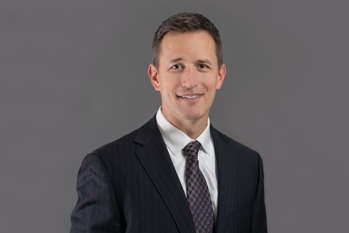 Jeff Paradise
Chief Digital Officer
 
Jeff Paradise is the Chief Digital Officer for HomeServe USA. Jeff is responsible for Marketing, Brand Development, Digital Acquisition and Mobil Platforms and Analytics.
Previously, Jeff was Chief Revenue Officer at Pipedrive, a B2B SaaS CRM, and Chief Revenue and Marketing Officer at Dashlane, a leading identity and access management SaaS platform. Jeff led their global marketing and growth strategies, customer acquisition, sales, business development, and retention programs, managing teams of over 170 professionals across Europe and the US.
Jeff also served as Chief Marketing Officer at IAC Applications, part of InterActiveCorp, where he managed a $300M annual marketing budget and drove record revenue growth. Jeff received his undergraduate degree from Colorado State University.
Cherie Sheridan
Chief Human Resources Officer
 
Cherie Sheridan was appointed Chief Human Resources Officer of HomeServe USA in January 2020. Cherie oversees all facets of Human Resources including talent acquisition, talent development, total rewards, business partnering, and culture & engagement. Prior to joining HomeServe, Cherie was Vice President Human Resources at Heineken USA where led business partners in the execution of the people strategy and partnered with the Executive Leadership team to tailor business unit people plans to deliver business outcomes. Prior to this, Cherie was with Diageo for 10 years and progressed to lead many facets of Human Resources including global talent pipeline development; talent acquisition; leadership development; diversity and inclusion and organizational effectiveness.
Cherie brings more than 20 years focused on Talent & Leadership development spanning multiple sectors including consumer packaged goods, consulting and academia. She is a passionate, growth-minded Human Resources leader deeply grounded in talent management and development; organizational effectiveness and leadership coaching. Direct and good humored, Cherie is known for giving it to you straight and enabling the conditions for people and businesses to thrive.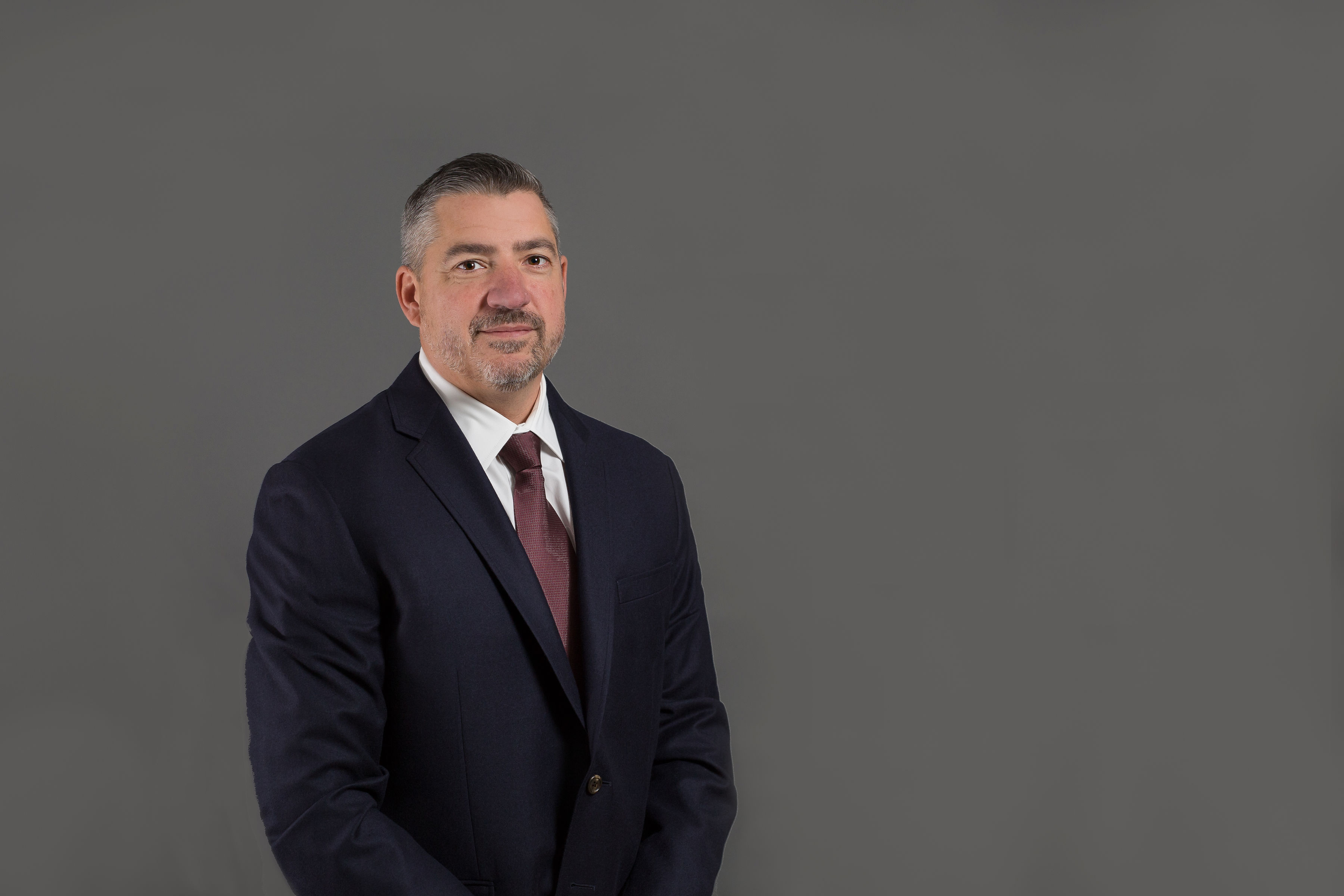 Rob DiPietro
Managing Director, HVAC
 
Rob DiPietro was appointed as Managing Director, HVAC in February 2020, following 18 months as SVP HVAC M&A. Rob joined the company in 2015 and held roles in both strategy and product development.
Before joining HomeServe, Rob brings over 20 years of experience in service related businesses, including at Staples where he led their service contract business and built the EasyTech on-demand computer repair and installation service from $7M to $100M in revenue over four years.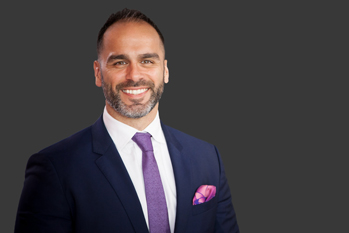 Rob Judson
Global Chief Automation Officer and Chief Customer Officer HSNA
North American Board Member
Rob is responsible for the strategic direction of technology and automation to deliver a best in class experience for our customers, partners and employees across the global Membership business. In North America, Rob is also responsible for delivering a best in class end to end customer experience across the business, with responsibility for contact center operations, network contractor operations and the customer experience team.
Rob has over 15 years of experience in the home services industry having started his career in HomeServe's UK business as a front line contact center employee, before progressing through the ranks and leading all UK Outsourced operations. In 2011 Rob joined the NA team and continued to progress throughout the organization in various operational leadership roles with oversight of customer service, sales and claims contact center operations, new operational technologies and supporting functions such as workforce management, quality assurance, customer advocacy and contact center training.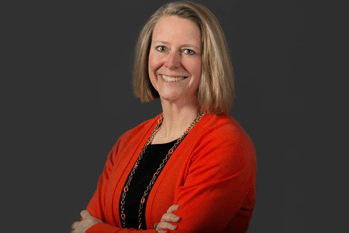 Deb Dulsky
Global Chief Executive Officer, HVAC
North American Board Member
Deb Dulsky is the Global Managing Director of HVAC, with responsibility for this business line in the US, UK, France and Spain. Previously, she spent nearly 8 years in various roles within the HomeServe North American leadership team. She has 20 years of experience in M&A, marketing, client services, operations, IT, product development and general management from a combination of corporate and independent consulting assignments in the US and abroad.
Prior to joining HomeServe, Deb led the Marketing Solutions division in the Americas of Williams Lea, a $2 billion business process outsourcing unit of Deutsche Post DHL AG. She was also the Senior Vice President of Business Development and Client Solutions for Affinion Group, a $1.4 billion dollar international marketing company. Deb previously sat on the board of The Ambassadors Group (NASDAQ: EPAX), a socially conscious student educational and travel firm.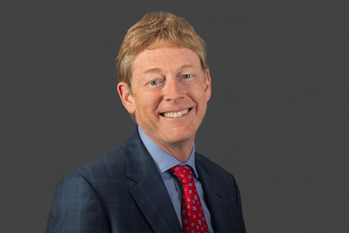 Richard Harpin
HomeServe PLC Founder and Chief Executive
North American Board Member
Richard is the Founder and Chief Executive of HomeServe PLC, which was set up in 1993 as a joint venture with South Staffordshire Group. Also the founder and Non-Executive Director of Growth Partner LLP, investing in and helping small consumer businesses to step change their growth and the Enterprise Trust, a charity that encourages young enterprise, apprenticeships and SME's. Previously a brand manager with Procter & Gamble, followed by management consultancy with Deloitte and his own company.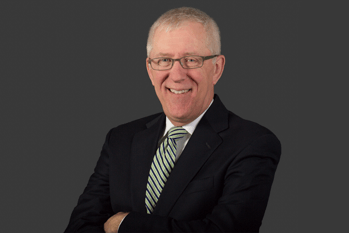 John Kitzie
Chief Executive Officer, HomeServe UK
North American Board Member
John Kitzie was appointed Chief Executive Officer of HomeServe's UK business in August 2020 after serving as chief executive of the North America business since April 2018. Prior to that, John served as Chief Operating Officer of HomeServe USA since joining the company in October 2012. As COO, John had oversight of the company's customer operations, service delivery, information systems and business transformation initiatives.
John has extensive senior-level experience in areas such as Customer Service, Supplier Network Operations, Contact and Fulfillment centers and Client Relationship Management. John's 30 plus years in business span across the consumer electronic, retail, direct ship supply chain, and customer service industries.
Prior to HomeServe, John served as Executive Vice President of Operations for Affinion Group where he was responsible for contact centers, fulfillment, merchandising, supply chain, procurement and telecommunications. Prior to joining Affinion Group, John served as President of Savemart and Senior Vice President of Vcommerce.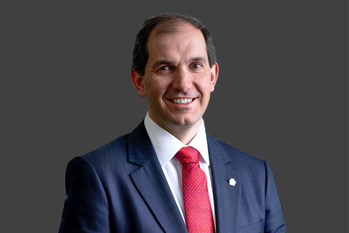 David Bower
Group Chief Financial Officer
North American Board Member
David was appointed as Chief Financial Officer of HomeServe PLC in February 2017. He joined HomeServe in 2005 and has undertaken a number of senior divisional and group finance roles including spending six years as Group Finance Director. Before HomeServe, he spent 12 years at Arthur Andersen, later Deloitte LLP, where he qualified as a Chartered Accountant.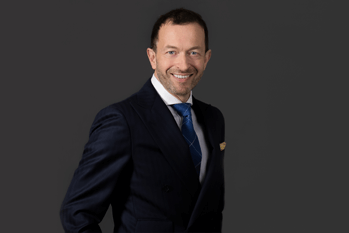 Jonathan King
Non-Executive North American Board Member
Jonathan King was an executive at HomeServe PLC for more than thirteen years, including six years as the Chief Executive Officer of HomeServe USA and 3 years as Chief Executive Officer of HomeServe Membership Ltd in the UK. He was an executive director of HomeServe PLC from June 2010 until March 2014 when he stepped down to build a portfolio career. He is Chairman of HomeServe Japan, a Joint Venture between HomeServe and Mitsubishi Corporation of Japan.
Outside of HomeServe, he is Chairman of the Global Ethics and Compliance Committee for Barilla Foods of Italy, the world's largest pasta manufacturer. Prior to HomeServe his career was in retailing with Boots the Chemist, one of the world's largest pharmacy and drugstore chains. Jonathan is a dual citizen of the UK and the USA and divides his time between New York and Tokyo.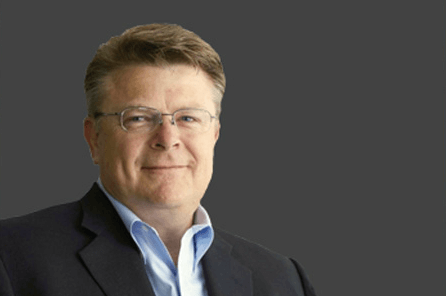 Mike Frosch
Non-Executive North American Board Member
Mike Frosch is the Founder and President of Personal Safeguards Group, a warranty and specialty insurance brokerage firm. Previously, Mike was President of The Warranty Group and Virginia Surety Company where, over the course of 10 years, he served as Director and Chief Executive Officer in multiple subsidiaries representing the appliance, electronic, home warranty, automotive, financial services and specialty insurance businesses. Prior to The Warranty Group, Mike served as Executive Vice President and Operations Officer of Niteo Partners, an NEC Company specializing in professional services consulting and systems integration.Mike also spent eight years as Senior Vice President of Sales and Operations at East Coast electronics retailer The Wiz, and five years at Independent Dealer Services, one of the first extended warranty administrators, as National Account Manager. Mike is on the advisory board of the Global Warranty Service Contract Association. He is an avid student of the American Civil War and has a passion for helping support hunger-relief charities.